Hey Everyone,
Welcome to the Umphrey's McGee Street Team! We want your help to get the word out on the upcoming 2013 Winter Tour. We've put together this Street Team Page with everything you need. You can sign up to help promote shows by going to the Request Promo Tab above. On the Promote Online and Onlinel Tools tabs, you'll find web banners, widgets, and videos that you can share online to help get the word out on the tour and the album.
JOIN OUR NEW GROUP ON FACEBOOK HERE!!!
Here's a list of objectives that we need help with:
We need street team help with the upcoming

15th Year Anniversary Tour

. We would need you to hang posters in high traffic areas as well as pass out handbills at upcoming shows in your area over the next few weeks.
Help promote the tour online by completeing tasks in the Online Mission tab. You can also find other tools to help spread the word in the Online Tools tab above.
Report any work you've done to our site. Instructions on how to report are located in the How to Report tab above.
HOW YOU CAN HELP ONLINE
Please keep track of all the work you do and save it to your desktop / excel doc (links and screen shots) so you can report it, and we can reward you!
Twitter
Follow and Re-Tweet anything about the album from Umphrey's McGee Twitter
Include hashtag #umphreys for anything that you post
Tweet about the upcoming 2013 Tour
Use the Tweet Feature on our Tools Tab above
Facebook
Post in Facebook groups and/or relevant pages about Umphrey's McGee
Update your status with Death By Stereo News and the 2013 Tour
Use the Facebook Share feature on our Tools Tab above
Join and Invite your friends to the Facebook Event for the show you are attending
Tag @umphreysmcgee in all status updates
Blogs and Forums
If you're a member of a forum, you can post topics about UM or use our banners as part of your signature!
For blog owners and contributors, write articles about UM and post our banner ads on the blog itself!
YouTube
Post comments on Umphrey's McGee videos
Post video responses to other like-minded videos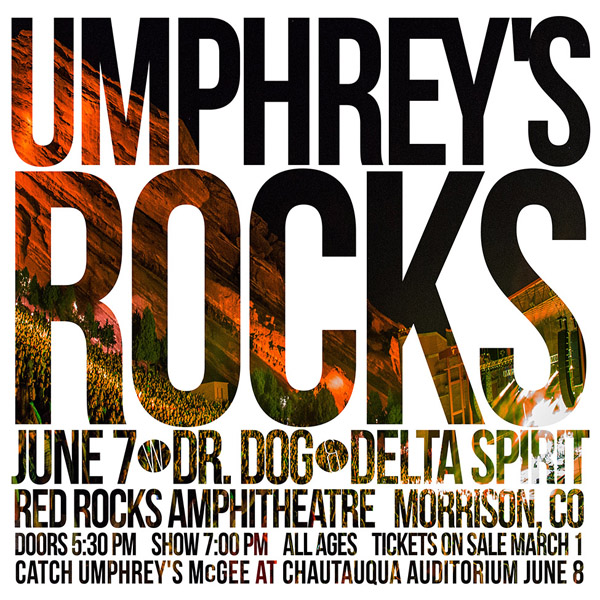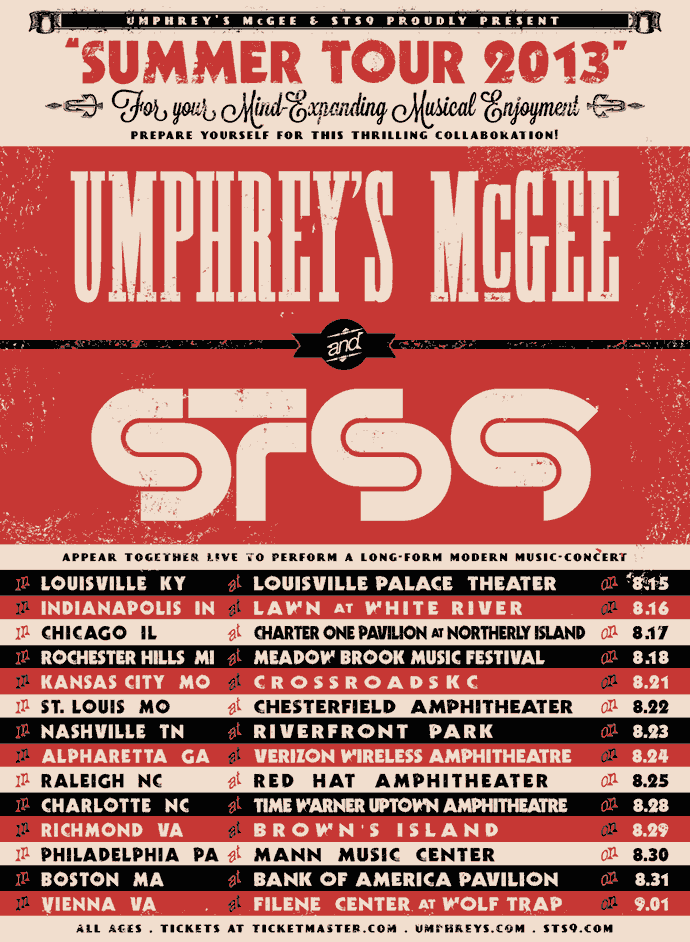 HOW TO REPORT
Log in or register on the FanManager Website

Visit the Umphrey's McGee Report Page

On the Report Page, you will be able to upload screen shots, jpgs, etc.. of all of your work, and you can also put direct links to the sites where you have posted your banners. You will then receive "POINTS" for everything that you report to us.
PC:
Open up Microsoft Paint or Photoshop
Go to website where you posted your banner, widget, etc
Hold down "Alt" + "Print Screen" on your keyboard
Go to whichever program you opened, hold down "Ctrl"+"V"
Convert photo to a .jpg, and upload to the Reporting Page!!
Mac:
Go to website where you posted your banner, widget, etc
Hold down "Apple" + "Shift" + "4"
Hit "Space Bar"
Click Mouse
The file will appear on the desktop (The file name will be 'Screenshot' followed by the date), where you can then upload to the Reporting Page