Hey Everyone,
Welcome to the KCON 2013 Street Team! We want your help to get the word out about this years amazing KCON event! We've put together this Street Team Page with everything you need. On the Online and Tools tabs, you'll find web banners, widgets, and videos that you can share online to help get the word out this years big event!
FIRST MISSION ONCE YOU JOIN FANMANAGER
JOIN THE KCON 2013 STREET TEAM FACEBOOK GROUP HERE
On Facebook we'll be able to answer your questions quickly, well be posting news, giving you tips on how to promote better online and also be posting missions. This is a open group for street team members and fan club members! You must join if you are a member of the street team or fan club.
TODAY'S MISSION - 7/29
Post your reaction video to today's epic artist line-up reveal via Instagram with #kcon2013 #kcon
Here's a list of objectives that we need help with:
We need help spreading the word about KCON 2013, The event website, and other promo items like Videos.
Check out Online for different ways you can spread the word using Facebook, Twitter, YouTube, and other social networks
Report any work you've done to our site. Instructions on how to report are located in the How to Report tab above
Twitter
Re-Tweet anything from @kconusa
Tweet KCON news, videos, links and general excitement!
Hashtag #kcon2013 in all messaging
Tweet out a Vine (6 second video) listing all of the friends you'd take with you on a summer vacation adventure. Tag #kcon2013
Add a hashtag for #kcon2013 in your Twitter bio
Use a KCON 2013 avatar / profile background pattern
Encourage friends to follow @kconusa
Facebook
Like the KCON Facebook page
Update your status with KCON news, videos, and other content &

share posts from KCON Facebook page

RSVP to the KCON 2013 FACEBOOK EVENT and invite your friends!
Add a KCON header on your page
Add a KCON photo as your profile picture
Post the video on your friends Walls
YouTube
Subscribe to KCON's Youtube Channel:
Share KCON's official videos (KCON 2013 Teaser Video, Artist Shout Out Video, Flash Mob, etc) as comments to other videos, via social share buttons, and give a 'thumbs up'
Post comments on the teaser video
Watch the video several times
Instagram
Take photos that remind you of KCON and tag #kcon2013

Share pictures from KCON 2012
Tumblr
Blogs and Forums
If you're a member of a forum, you can post topics about KCON or use our banners as part of your signature!
For blog owners, write articles about KCON and feel free to use banners to help spruce up your post.
Create positive chat in communities/chat rooms you hang out in
Other Ideas
Email your friends about KCON 2013 / Add a KCON logo as part of your signature

Add KCON to your Google Alerts and comment on articles

Spread the word about contests and events
Check into KCON 2013 using Foursquare (and share check in across social media)

Share your KCON 2013 clothing style on Pinterest / Pin photos of KCON 2012

Throw a KCON 2013 pre-party!
Tell your friends to join the street team, about the incentives, and that its another way to boost your Klout score.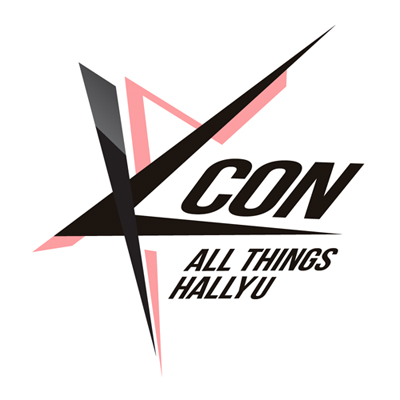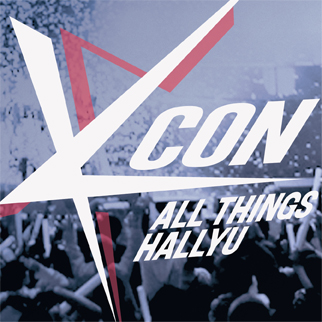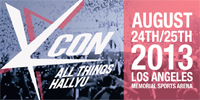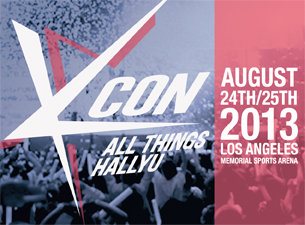 HOW TO REPORT
Log into this page

Visit the KCON 2013 STREET TEAM REPORT PAGE

On the Report Page, you will be able to upload screen shots, jpgs, etc.. of all of your work, and you can also put direct links to the sites where you have posted your banners. You will then receive "POINTS" for everything that you report to us.
PC:
Open up Microsoft Paint or Photoshop
Go to website where you posted your banner, widget, etc
Hold down "Alt" + "Print Screen" on your keyboard
Go to whichever program you opened, hold down "Ctrl"+"V"
Convert photo to a .jpg, and upload to the Reporting Page!!
Mac:
Go to website where you posted your banner, widget, etc
Hold down "Apple" + "Shift" + "4"
Hit "Space Bar"
Click Mouse
The file will appear on the desktop (The file name will be 'Screenshot' followed by the date), where you can then upload to the Reporting Page
STREET TEAM CONTEST PRIZES (PHYSICAL AND ONLINE WORK)
Top 1-2 : each recieves two "VIP1" Tickets (benefits on KCON website)
Top 3-5 : each recieves two "VIP2" Tickets (benefits on KCON website)
Top 6-20 : Free T-shirt, Free Poster, Free KCON Button
Top 21-50 : Free KCON Poster and Button
Top 51-100 : Free KCON Button
EVERYONE WHO PARTICIPATES : CUSTOM FACEBOOK COVER PHOTO (IM A PROUD KCON 2013 STREET TEAM MEMBER)
** There will be several street team members who will be putting in extra work in SoCal putting up posters and passing out handbills and they will also recieve a Free KCON T-shirt, Free poster and button for the hard work out on the streets.
FAN CLUB COMPETITION PRIZES
Top 5 point scoring fan clubs will be provided a booth free of cost and 2 "Tier 1" tickets
We will cumulate your scores based on which fan club you are an active member of. You can only chose 1 fan club however. Duplicate fan club members will be disqualified.